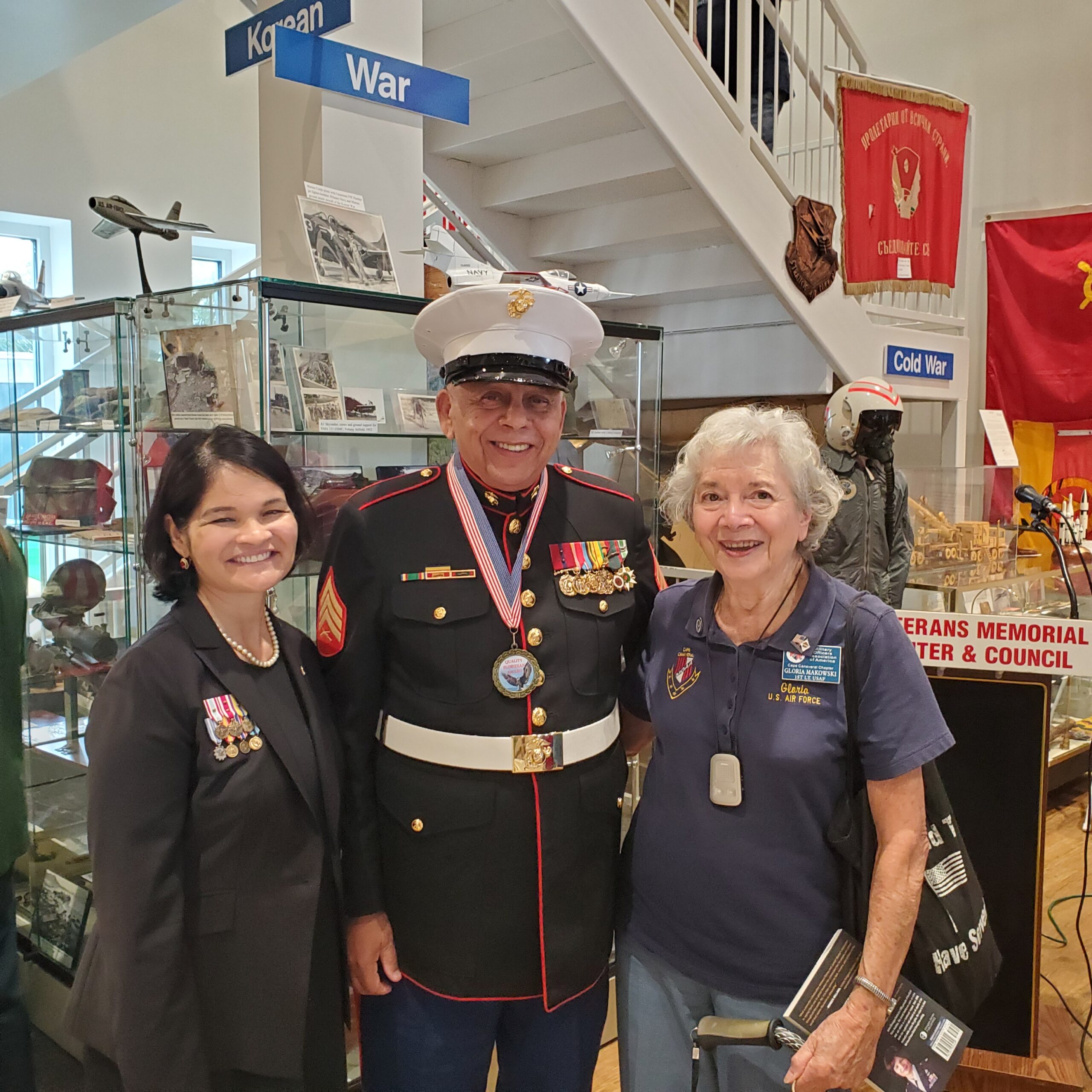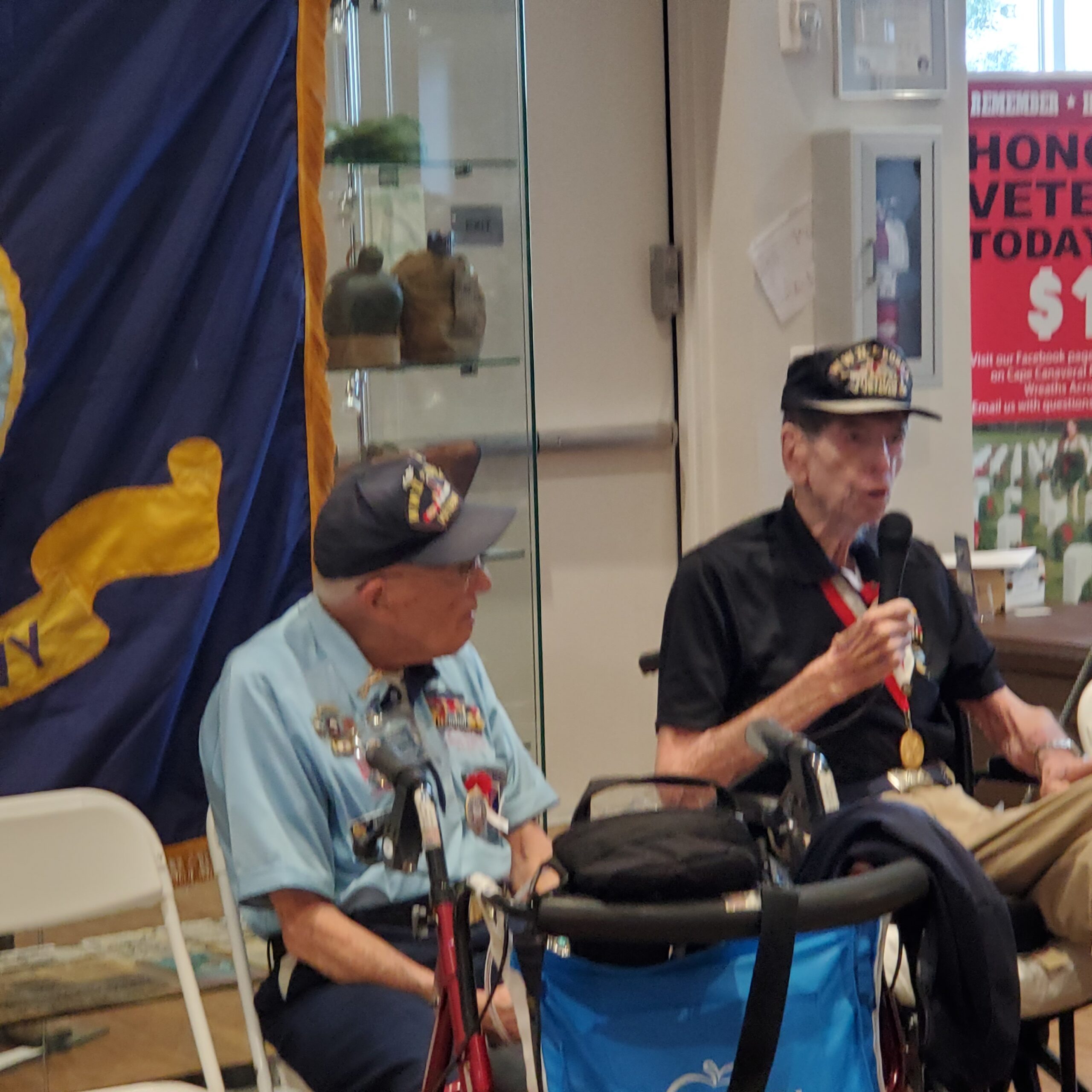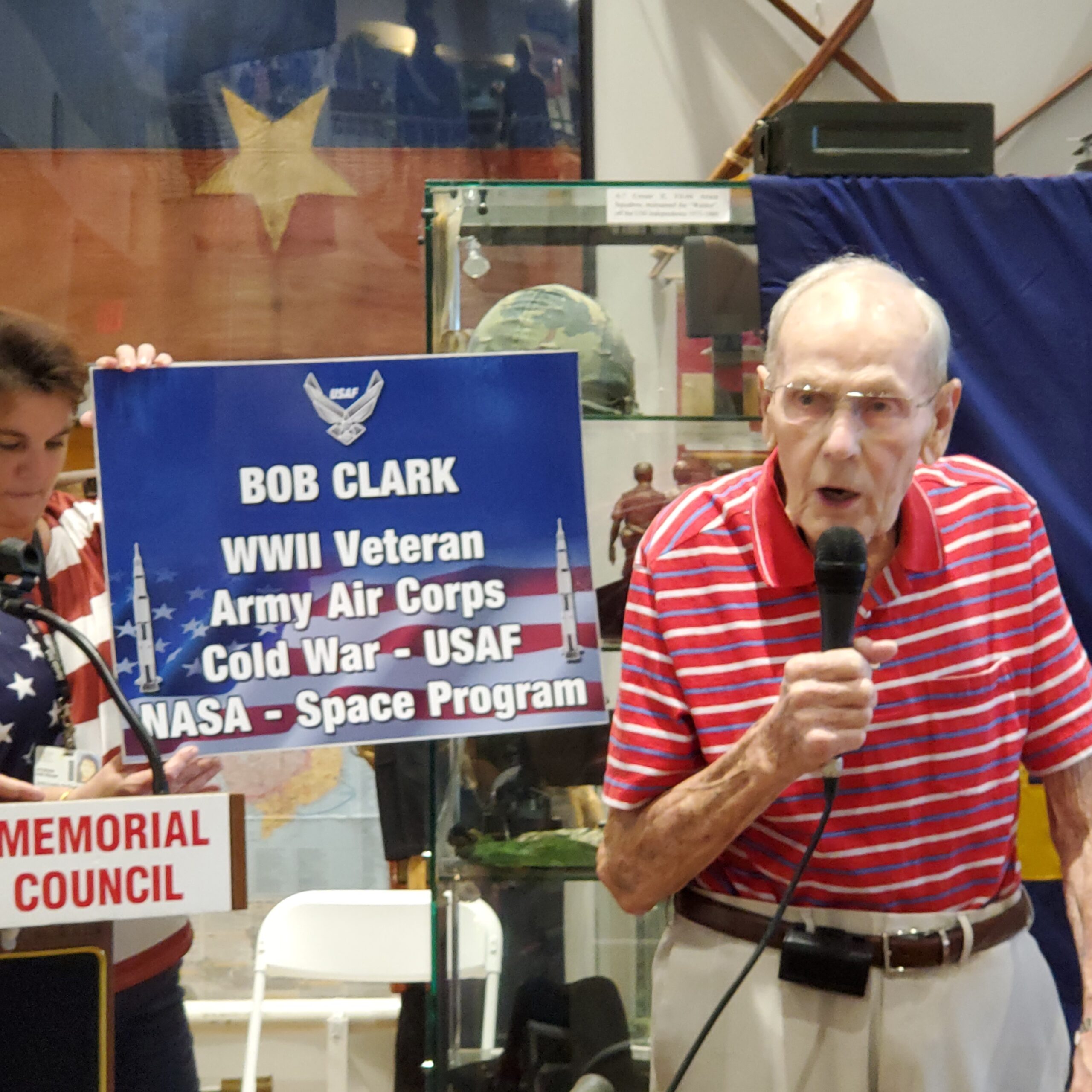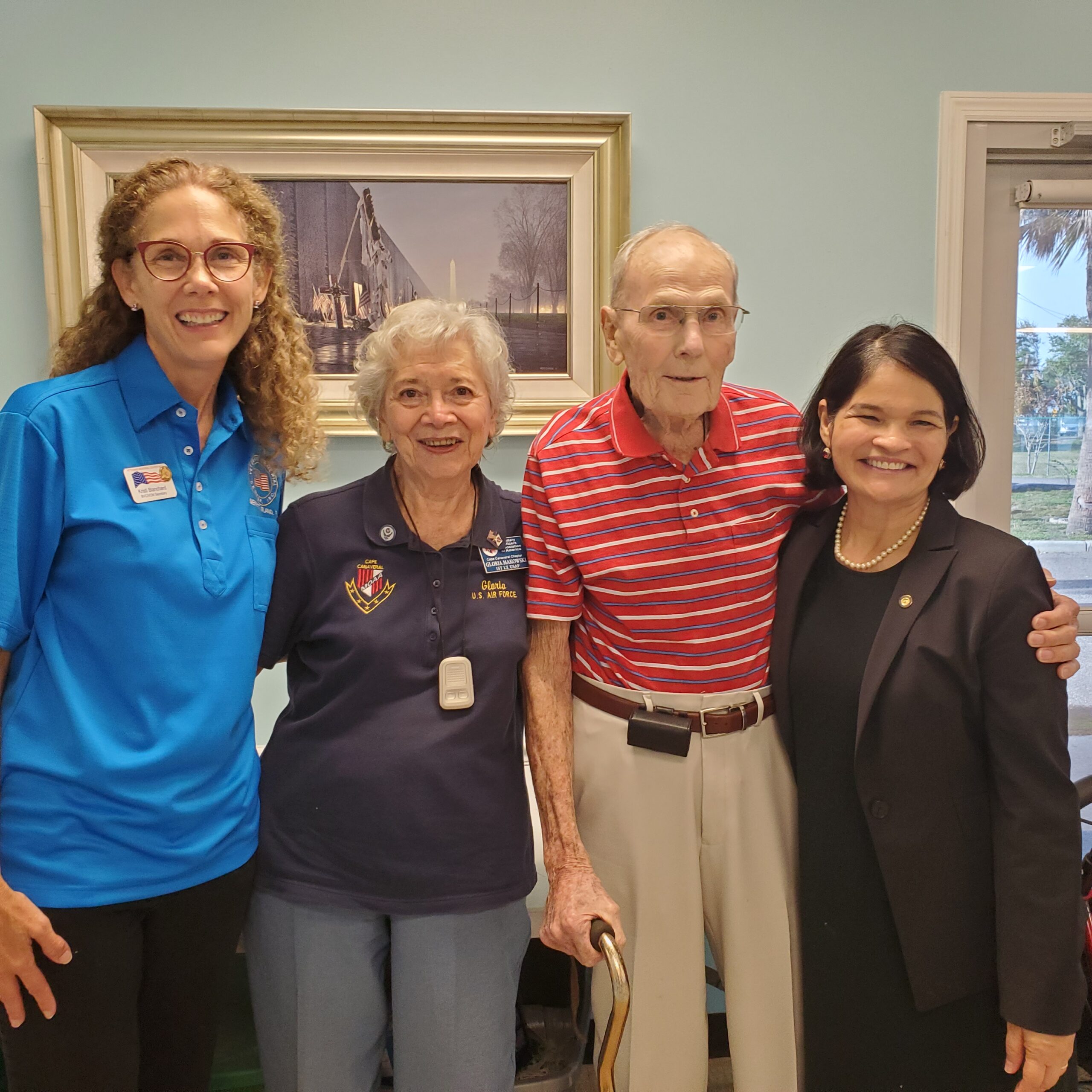 We remembered and honored those lost at Pearl Harbor, 1941 (80 years ago).  #BrevardVeteransMemorialCenter welcomed WWII veterans, who told stories of where they were on Dec 7th, 1941, and how that day impacted them, their lives (rationing and travel), and their future service to our country. Incredible to see these patriots once again and share this day with them.
Lt Col Bob Clark, USAF, Pilot, 102 years old;  Maj George Rosenfield, US Army, 96 years old;  Maj Peter Diaz, USMC & USAF, 94 years old;  1st Lt Gloria Makowski, USAF
🎤Danny and I were blessed to address the crowd, express that we love our county, and are grateful to these patriots who fought during WWII, the Korean War, and the Vietnam War.  I personally would not be alive it, there would be no Charsagua family, if not for those who fought and won the war in the Pacific (specifically the repatriation of the island of Guam, a US territory).
Then we gifted our books to the honorees. BVMC is making our books available in their outstanding museum, Merritt Island, FL.
🧁 After having a cake reception, a highlight was praying for George Rosenfield (10th Mountain Division and Army Corps of Engineers), who also lives his life for God.
Jackie was delighted to share this day with fellow lady veterans (USMA '80, USAF 1951, USAFA '85) and stand next to Lt Col Bob Clark, USAF.
👉Oh, and Dec 7th marks the 25th Anniversary of Global Walk, Danny as Danny Garcia Walking Man.
#PearHarborRemembranceDay #PearlHarbor80 @dannyg_walkingman #marinesdontcry #dannygarciawalkingman #merrittislandfl #brevardcountyfl #veteransmemorialcenterfl #honorwalk2021 #globalwalkinc #usmcvietnamveteran #militaryfamilies #veteranshelpingveterans #usmcveterans #usafveterans #veteranfamilies #honorwwIIveterans #usarmyveterans #honorourveterans #honorthefallen #morganjamespublishing #morganjamesauthors #HispanicAuthors #hispanicleaders
Tim Shortt's story:  https://www.floridatoday.com/picture-gallery/news/2021/12/07/pearl-harbor-80th-anniversary-ceremony-merritt-island/6424668001/